We Open Doors to Education
Fergus Falls Area Dollars for Scholars is a locally operated and supported nonprofit, tax-exempt scholarship organization in Fergus Falls, Minnesota.  Operated by an all-volunteer board of directors, the purpose of Dollars for Scholars is to expand access to higher education by involving and assisting the community in supporting local students and encouraging them to higher levels of educational achievement.
Fergus Falls Area Dollars for Scholars is a chapter affiliate of Scholarship America, a nationally recognized nonprofit student aid service organization of nearly 1,000 chapters.  Scholarship America gives local chapters access to additional funds on a national basis and matching ascholarship funds.
Quality education is the key to coping and competing in an increasingly complex world.  Rising costs are closing doors to higher education for many individuals in our community.  Through Dollars for Scholars we have the opportunity to make a strong, collective statement about the importance of education beyond high school.  By providing scholarships, the private sector can open doors for local students graduating from Fergus Falls Public Schools and Hillcrest Lutheran Academy.
The Jim Palmer Family Gives a New Scholarship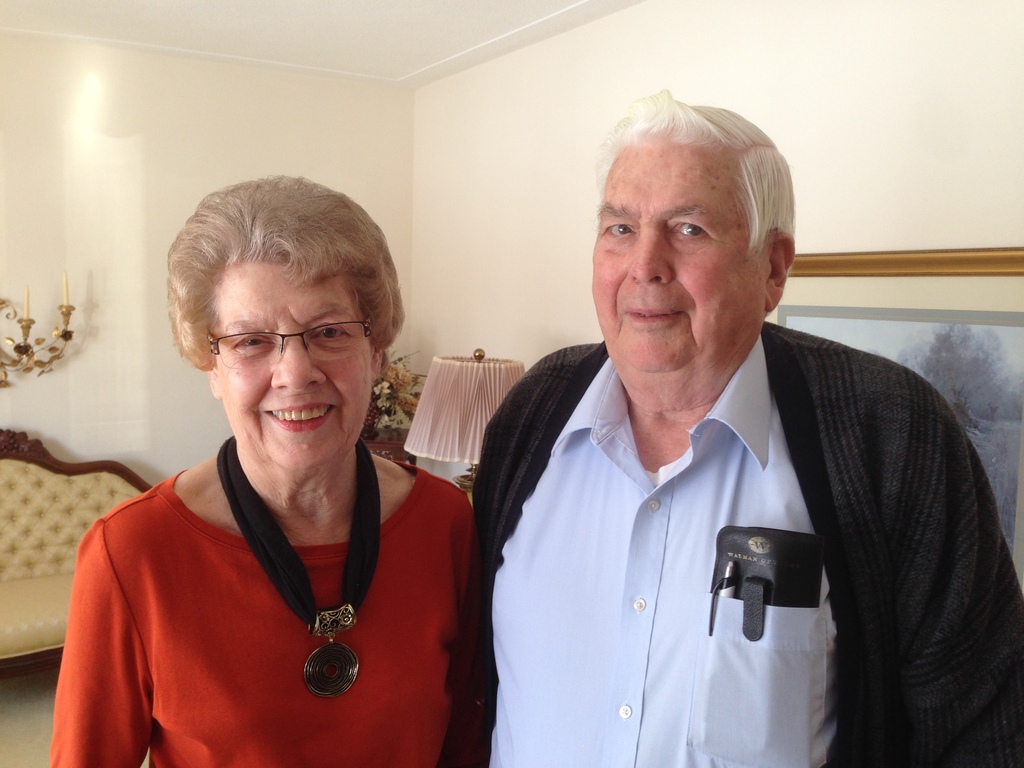 The Jim and Arlene Palmer Family Scholarship
Jim, born in Duluth, moved his family to Fergus Falls in 1964.  He was employed with Ziegler, Inc.. He was a Caterpillar dealer in Minnesota and Iowa for 42 years beginning as a Parts Representative and then became a Territory Manager in Fergus Falls and the surrounding area.  Their sons Scott and Gregg are both graduates of Fergus Falls High School.  They both pursued and attained engineering degrees at NDSU in Fargo, one with a degree in Civil Engineering and the other in Mechanical  Engineering.  This scholarship is designated for a student pursuing a Civil or Mechanical Engineering degree.
Their $25,000 gift will enable the Fergus Falls Area Dollars for Scholars chapter to give a deserving student a $1,000 scholarship each year.  Arlene said, "It's just very affirming. It's a wonderful feeling knowing we are helping someone here locally."  Our chapter is very pleased to recieve this gift.