The Class of 2014 Scholarship Recipients
Sixty-seven students from the Fergus Falls Senior High School, Hillcrest Academy and IQ Academy attended colleges and technical schools in 2014 with a special boost from the Fergus Falls Areas Dollars for Scholars. The Fergus Falls chapter began in 1991 when a group of donors and community volunteers came together with a vision to expand access to higher education by involving and assisting the community in supporting local students and encouraging them to higher levels of educational achievement.In 1992 five $500 scholarships were awarded. At the annual awards banquet this spring, 23 years later, 67 students received nearly $65,000 in scholarships.  These scholarships are made possible through the generosity of donors and the efforts of the board of directors. 
The Jim Palmer Family Gives a New Scholarship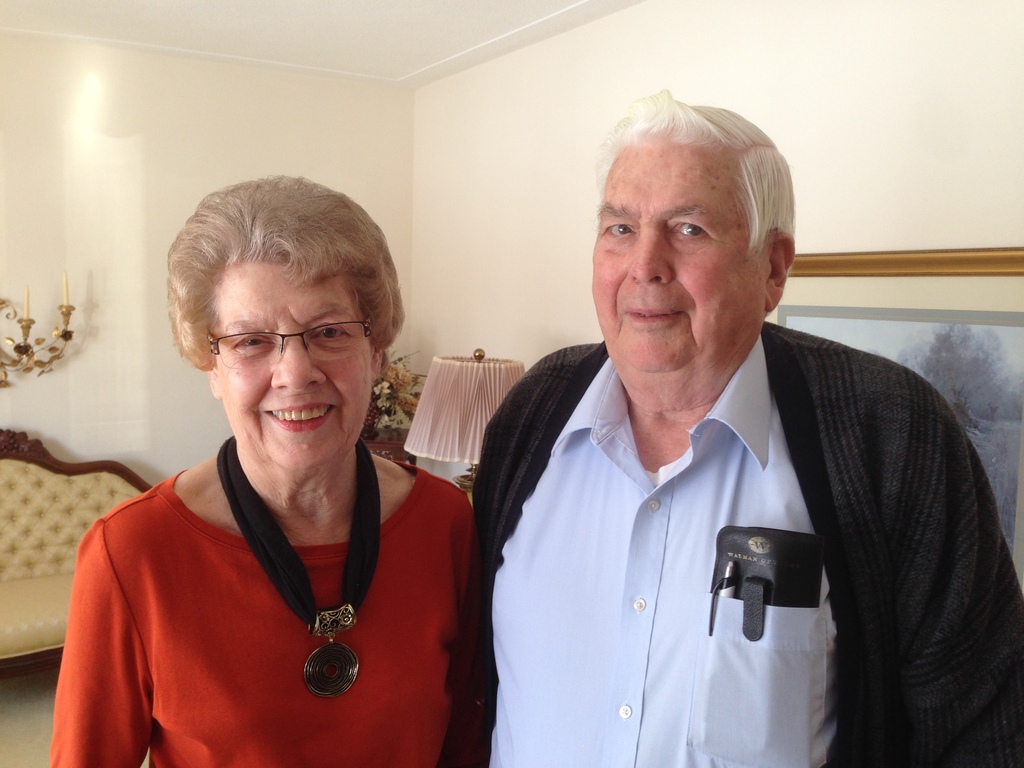 The Jim and Arlene Palmer Family Scholarship
Jim, born in Duluth, moved his family to Fergus Falls in 1964.  He was employed with Ziegler, Inc.. He was a Caterpillar dealer in Minnesota and Iowa for 42 years beginning as a Parts Representative and then became a Territory Manager in Fergus Falls and the surrounding area.  Their sons Scott and Gregg are both graduates of Fergus Falls High School.  They both pursued and attained engineering degrees at NDSU in Fargo, one with a degree in Civil Engineering and the other in Mechanical  Engineering.  This scholarship is designated for a student pursuing a Civil or Mechanical Engineering degree.Their $25,000 gift will enable the Fergus Falls Area Dollars for Scholars chapter to give a deserving student a $1,000 scholarship each year.  Arlene said, "It's just very affirming. It's a wonderful feeling knowing we are helping someone here locally."  Our chapter is very pleased to recieve this gift.